5 Ways to Make Your Soundproof Office Booth Feel Like Home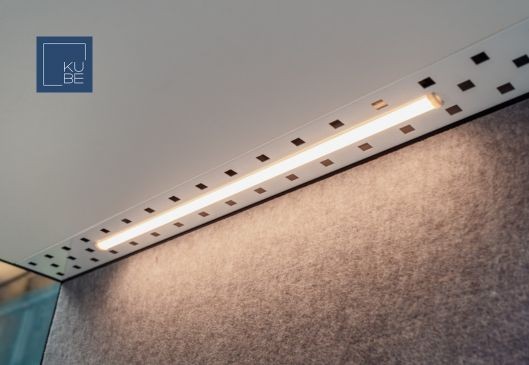 The majority of our time is spent at work, so it is crucial that we create a comfortable and tailored working environment. With a soundproof office booth that makes you feel at home at work, you will be more productive, happy, and well-being as an employee, resulting in a more satisfying work environment. Here are five ways you can improve the comfort of your soundproof privacy booth.
Add a Personal Touch
Add a personal touch to your soundproof office booth. You can put photos, artwork, or even a favorite mug on it. You can create a warm, inviting space by surrounding yourself with things that make you happy.
Use Comfortable Furniture
It's important to have comfortable furniture in your workspace. You should invest in a comfortable chair and desk that fits your body. If you want to make your chair even more comfortable, add a footrest or cushion. Make your space feel like home by prioritizing comfort.
Incorporate Soft Lighting
A harsh fluorescent light can produce a cold and sterile atmosphere in a room. Instead, you should incorporate soft lighting into your soundproof office booth. It may be a desk lamp or a string of lights. By using warm and inviting lighting, you can create a cozy and comfortable space.
Use Your Favorite Colors
Our moods and emotions are significantly influenced by color. By incorporating your favorite colors into your soundproof office booth, you can create a welcoming environment. Choose the color of your choice for your chair, desk, or even the walls of your booth. It is possible to create a warm, inviting environment by using colors you enjoy.
Keep It Organized
Clutter in the workplace can lead to stress and anxiety. By keeping your soundproof office booth organized, you can create a feeling of home. Choose storage solutions and organizers that are right for you. Create a calm, relaxing environment by keeping your space clean and tidy.
Employee Well-Being and Happiness are Better for Business
Making your workspace more comfortable can do wonders for your happiness and well-being. Customize your soundproof office booth to make it feel like home. It can increase productivity, job satisfaction, and well-being. A company that prioritizes employee happiness and well-being gets better retention and productivity.
A soundproof office booth should feel like home to create a comfortable and personalized workspace. Colors, comfortable furniture, soft lighting, and personal touches can all be used to create a warm and welcoming atmosphere. Bring home-like comfort to your workspace.
We know how important it is to have a comfortable and personalized workspace. This is why we offer custom soundproof office booths. Contact us today to learn how we can help make your space feel like home. Your well-being and happiness at work are paramount to us.