Office Phone Booth for Productivity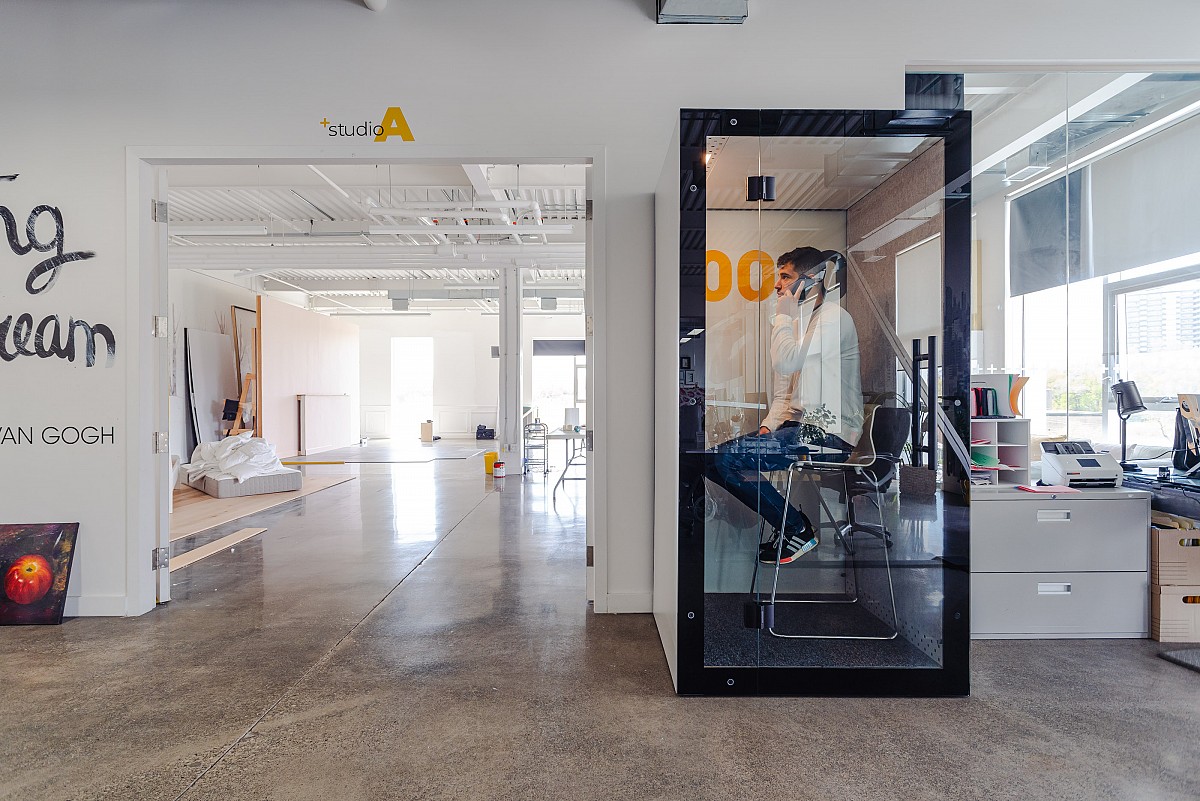 The modern workplace experience is becoming increasingly result-oriented, with businesses constantly looking for new innovative ways to increase the productivity of their workforce. With businesses racing to find new technologies to improve employee efficiency, demand for office phone booths has sky-rocketed. By implementing office phone booths, workplaces have seen a vast increase in morale and productivity due to their flexibility. Giving employees the option of working in a quiet and private space allows for the elimination of distractions and increased job satisfaction.
Kube Booths offer businesses an affordable and innovative way to improve the productivity of their employees. Our high-quality, soundproof private booths allow for employees to work without the distractions often present in open-plan offices. Kube Booths are also made-to-order, allowing you to design the booths to meet the needs of your business and create a personalized working environment.
So why is Kube Booth the best fit for your office productivity?
Kube Booths come with a wide array of advantages that all have been shown to improve the productivity and efficiency of your business.
Advantages of KubeBooth
1. They keep the noise away.
Most people will find it hard to focus on their job in a noisy work environment, and their productivity may be affected. With KubeBooths, you don't have to worry about external noise, as they are designed with the most advanced soundproofing material on the market.
2. They offer a safe space to work in.
Many people are uncomfortable knowing that their boss or colleagues can peek over their desks at any second when working in open-plan offices. When employees know that they can be trusted to work independently, they are motivated to be more productive and efficient in their work.
3. They can help you save money.
Office phone booths offer a very effective way to save money, as building large office spaces is both time-consuming and costly.
4. They are not difficult to set up.
From their ease of setting up to their ease of transport, Kube Booths are essential to any growing business. Regardless of your space, our Kube Booths come on casters so that they can slot seamlessly into your office and support organizational changes.
5. They are stylish and attractive.
We recognize that the aesthetic quality of your workspace plays a critical role in the effectiveness of your work. With this in mind, when designing our acoustic phone booths, we offer a wide variety of stylistic options that are aesthetically pleasing and fit your space. If you want to improve your workspace's productivity, then Kube Booth is the product for you!